I figured it's been ages since I spoke about my natural hair. June 2012 was 5 years since the last time I officially relaxed my hair. I started off this blog by mainly talking about my natural hair but with time I seem to have "deviated" .. more like my interests have expanded and so I'm looking forward to more things to talk about in future.
Anyway, I thought I'd share a few of the products which I've been using over my 5yr journey and let you guys know which ones have worked well for me
1. Mango and lime
Boy do I love mango and lime hair products. My favourite is the shea butter lotion. I would recommend this hair product to anyone with natural hair.
The shea butter in this product creates an instant softness to my hair which makes it so very easy to manage.
It only costs £2.99 and I've re-purchased it a few times since I discovered it
2. castor oil
I've used this product for almost a year now and haven't had any negative side effects from it. I enjoy using castor oil although I haven't been much watchful of the extent of hairgrowth I get when I use it. I say this because everyone else seems to say that it makes their hair grow quite thick. Either way I'm still a fan of castor oil so I thought I'd share. It was £2.49.
3. Water
Always works for dry hair which will easily break when combed. I always sprinkle water on my hair before combing through just to make it easier to work with. Definitely a must + its free yay lol!
4. Herbal essences or tresemme shampoo and conditioner
I've been rotating between these products for some time now plus my other shampoos and conditioners from random companies. They are very moisturising and make my hair quite soft whenever I use them. You can see the trend here... "softness" is always a must for natural hair otherwise its never fun to comb through!!
5. Doo Gro Mega thick Growth Oil
Again, I bought this oil because of it's name "mega thick" lol.... I've not really paid attention to the thickness of my hair but I use it as one of the oils for my hair and it hasn't produced any negative side effects on it so far. In fact it smells quite nice, almost like pineapple and some other products but I don't think it actually contains pineapple though. It is a mixture of different oils like soybean, sweet almond, oat protein , shea butter and some others . All in all I like this hair oil as well and would recommend it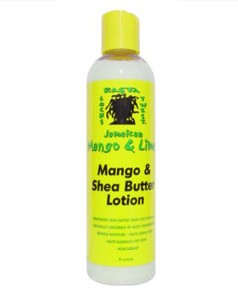 Here's a picture summary of the stuff I use for my hair. I thought I'd share the products with you just for the sake. Hope you enjoyed reading. Feel free to share